April 25, 2018
Loren Lester, the voice behind Dick Grayson/Nightwing/Robin on Batman: The Animated Series, Batman & Mr. Freeze: SubZero, Batman and Harley Quinn, Batman: Rise of Sin Tzu, The New Batman Adventures and really a ton more, seriously checkout his IMDB page cause he was also voice behind Barbecue on G.I. Joe and Iron Fist from The Avengers: Earth's Mightiest Heroes is coming to Comic Con Revolution Ontario, May 19th (Saturday Only)!
Sounds like the title of a new comic book: Nightwing and the Inland Empire Looking forward to meeting my fans there for our largest Batman: The Animated Series Reunion to date!
Order your
advanced tickets now
!!
April 19, 2018
Special screening of Deadpool 2 with writer Fabian Nicieza
Friday, May 18th at 10am (local Ontario Theater)
Comic Con Revolution, the Inland Empires only comic book convention is hosting a screening of DEADPOOL 2 and Q&A with the character co-creator, writer Fabian Nicieza prior to the movie. The screening will take place on the day the film opens across the country, May 18, 2018 AT 10 AM PT at a local Ontario Theater. Ticket packages for this one time only event are tiered, but if you want more info on packages and prices, you'll have to check the link! All packages include a ticket to the screening, an autograph card and Comic Con Revolution Enamel Pin. Tickets are limited first come first serve.
Get your
tickets here
! (Act fast, this is a limited event!!)
April 17, 2018
Comic Con Revolution, the Inland Empires only comic convention is pleased to announce that legendary voice actor Kevin Conroy, who has provided the iconic Batman voice since 1993 will be appearing at Comic Con Revolution on Saturday May 19. Joining Conroy for this rare appearance is celebrated casting and voice director Andrea Romano.
Conroy has been the voice of The Dark Knight since the launch of the groundbreaking debut of Batman: The Animated Series in 1992 and has gone on to record the voice of DC Comics most recognizable hero in Warner Bros. animated films, the Batman Beyond series, both Justice League animated series, the critically acclaimed Arkham series of video games and more. In total, Conroy has appeared as the Batman well over 300 times and has portrayed him longer than anyone else.
Get your
advanced tickets now
!!
April 17, 2018
Romano has well over 100 casting and voice directing credits dating back over 30 years. She is the driving force behind the voices of the animated DC Comics movies as well as many other Warner Bros. properties. Her credits include Batman: The Animated Series, Justice League, Justin League Unlimited, Teen Titans, Superman: The Animated Series, Scooby Doo, Pinky and the Brain and many more. Romano has also contributed to some of animations most beloved animated series including Avatar: The Last Airbender, DuckTales (1987), Teenage Mutant Ninja Turtles (2012) and Voltron: Legendary Defender (2016).
"Looking forward to meeting the fans at Comic Con Revolution. Come say hi and get an autographed picture," said Romano.
Get your
advanced tickets now
!!
COMIC CON REVOLUTION SPONSORS
---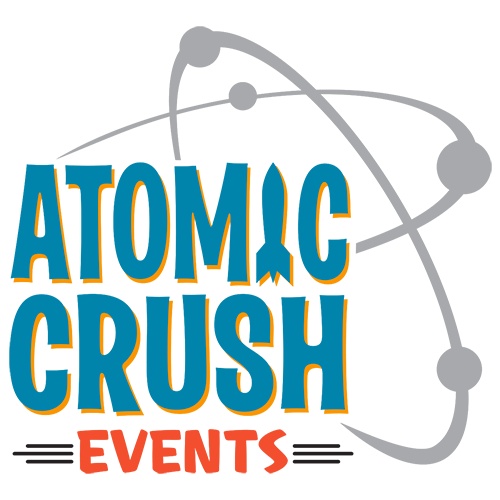 About Comic Con Revolution
Comic Con Revolution was founded on very simple principles. We are excited to celebrate comics and the creative arts. At the absolute core of what we do are the creators themselves. The people who create the comics, games, toys, film, movies and more that we all love. Without their tireless dedication to creating the fantastic worlds we all get lost in, events like Comic Con Revolution would not be possible. We strive to create the best possible experience for attendees, exhibitors and guests alike. Our team of event industry veterans are dedicated to working hard to create that experience for each of you.
About Atomic Crush Events
Atomic Crush Events is an event consultation and management company that was founded on experience and innovation. Bringing together expertise in event management, marketing, sales and business development to create a unique team that can analyze and identify the best course of action when developing a live event. Our philosophy is simple – create the best experience possible for attendees, exhibitors and guests alike.