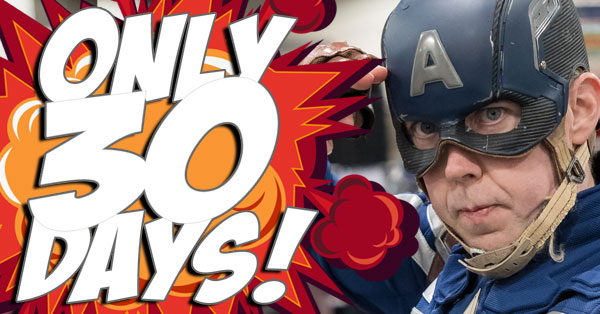 November 18, 2021
It's been a long time coming but we are so close! Not even Thanos and the Infinity Gauntlet could keep us from bringing Comic Con Revolution to you. Don't wait -- get those tickets today so you are ready for all the excitement!
Comic creators, comic book legends, iconic artists, SoCal's favorite Artist Alley, Cosplayers & The Original Cosplay Corner, huge AEW wrestling stars, voice actors from the most popular animated shows, celebrities you can't wait to meet,the best holiday shopping youve ever experienced, star cars, food trucks, laser tag & nerf wars, LEGO builders, cash grand prize Cosplay Revolution Costume Contest and the list goes on and on. Get your tickets now and be part of the Revolution!
Get your tickets NOW by
clicking here
.