September 6, 2017
Atomic Crush Events (ACE) is pleased to announce Comic Con Revolution West Palm Beach (CCR WPB). The Inaugural 1-day event at the Palm Beach County Convention Center in West Palm Beach, Florida will be held on Saturday, February 24, 2018. CCR WPB will feature a guest list of top industry talent and a full day of programming including our Cosplay Revolution Costume Contest, exhibitors and vendors.
Our initial guest list includes Chris Claremont, Sandy King Carpenter, Jeff Dekal, Joe Eisma, Travis Hanson, Hope Larson, Shawn Martinbrough, Ron Marz, Richard Starkings and hosting our Cosplay Revolution Costume Contest is Ming Chen (AMCs Comic Book Men). Expect several additional announcements to be made as guests continue to confirm their appearances.
"When we launched our first Comic Con Revolution last May in Ontario, California we built the show with the focus on creators and the work they create, said ACE Co-Founder Mike Scigliano. The concept was received incredibly well. Fans are excited about comic cons that feature great comic book and creative arts talent. Our inaugural show in West Palm Beach will be built around that same core concept."
"We are excited to bring the Revolution to West Palm Beach," added ACE Co-founder Gabe Fieramosco. "We have a great deal of family and friends in the area so it will be very personal for us.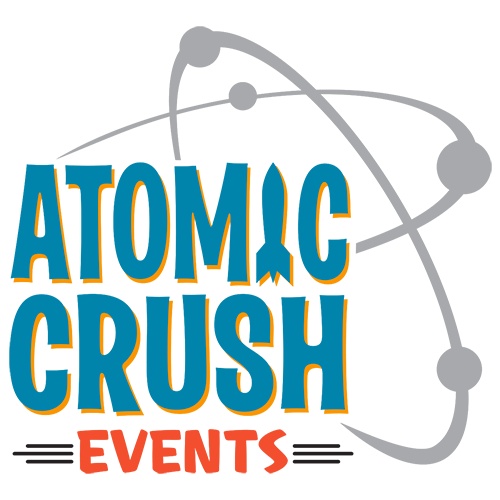 About Comic Con Revolution
Comic Con Revolution was founded on very simple principles. We are excited to celebrate comics and the creative arts. At the absolute core of what we do are the creators themselves. The people who create the comics, games, toys, film, movies and more that we all love. Without their tireless dedication to creating the fantastic worlds we all get lost in, events like Comic Con Revolution would not be possible. We strive to create the best possible experience for attendees, exhibitors and guests alike. Our team of event industry veterans are dedicated to working hard to create that experience for each of you.
About Atomic Crush Events
Atomic Crush Events is an event consultation and management company that was founded on experience and innovation. Bringing together expertise in event management, marketing, sales and business development to create a unique team that can analyze and identify the best course of action when developing a live event. Our philosophy is simple – create the best experience possible for attendees, exhibitors and guests alike.